For starters, let me welcome you to LabiBlog - blog platform for inbound and content marketing. Like all other business automation apps, this app was developed based on our personal needs. Needs to be able to share our stories and cases, grow our community and unlike Medium, drive all that traffic from search engines to our main website.
Why LabiBlog when there are already alternatives?
So you wonder how it all started? And why develop another blog platform when there is already Wordpress, Ghost, Medium, Substack and others alternatives? It's a rhetorical question, but we will try to answer it anyways :)
For many years of experience as an outsourcing and dev shop we had a chance to work with hundreds of companies from small to medium, from startups to enterprise. Imagine how many blogs we designed and developed for our clients on Wordpress and other CMS's, as well as selfmade one! Trust me, too many!
So when we decided that we should develop a blog software alternative it wasn't just a "give it a try" campaign, it was developed based on hundreds of feedback from our clients, careful review and analyses of various features and functionality!
In the modern tech-world having a blog is no longer an option it's vital part of your brand communication with customers and search engines. Blog is a vital marketing tool which can help you generate crazy amounts of free, organic traffic with thousands of prospects. If your business still doesn't have a blog - create one with the LabiBlog blog Wordpress alternative now.
But in the modern tech world content generation becomes a drudgery task taking into account the amount of content that is published every day on the internet, both blog posts and other articles.
According to MarketingProfs, more than 2 million articles are published every day on the internet.
So why create a Wordpress blog alternative?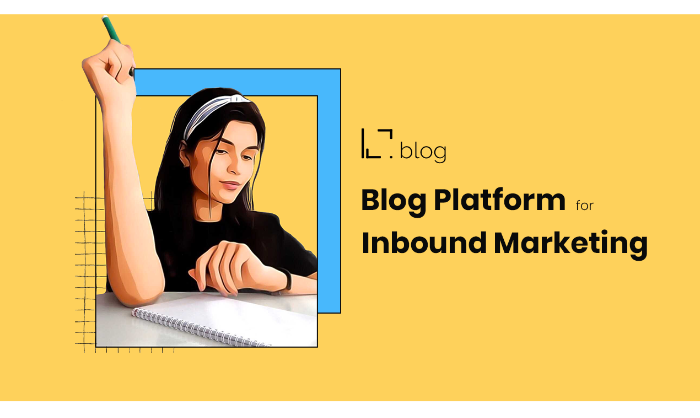 "It's a bad habit of humans to easily get used to something and reluctantly switch to alternatives, even when alternatives offer a better quality product or service"
But as i mentioned earlier this product was developed first of all based on our needs as a company with many saas products and tools. We wanted a reliable instrument that we can scale and connect on the go to any of our new products and apps that we release.
We took the best from Wordpress functionality and Medium simple UX/UI, added our LabiOffice touch to it and brought to life LabiBlog blog software.
For LabiBlog it wasn't enough just to be a Wordpress Alternative, or Ghost Alternative or Medium Alternative. All these blog platforms are good in their own way and have specific types of customers who choose them over their alternatives. And that's great and we wish them best of luck in this market with fair competition.
What makes Labiblog better than Wordpress or Medium?
LabiBlog blog platform's main focus is on lead generation. Blog - as an inbound marketing instrument to help you attract prospects to your website with content that you produce. That's why we designed this not just like a regular CMS but as a unified platform. Wordpress alternative, blog platform with a very specific set of tools and features. The flow in which authors, copywriters, and founders can create engaging and search engine optimized content was revised and brought up to a new standard in the LabiBlog blog platform.
And so here are some the outline of some of the most important instruments we included:
Blog Website Builder
Your blog is ready to go from the moment you create your account. Easily customize it up to your brand preferences.
Online Editor
Create engaging and viral content with various elements, like: photos, videos, quotes, highlights, banners and more.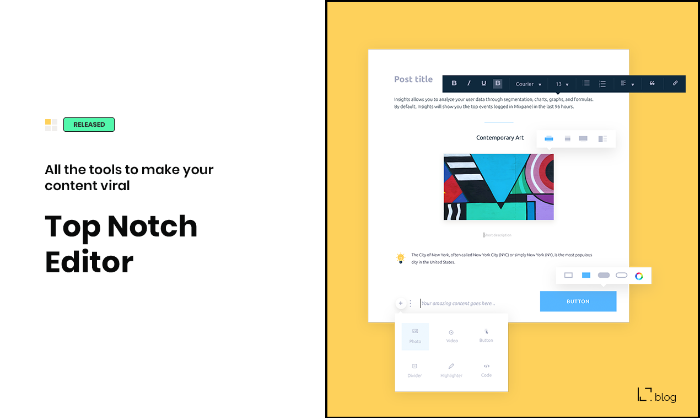 Content SEO Check
Optimize content for Search Engines to get the most out from your blog posts in terms of traffic it will attract.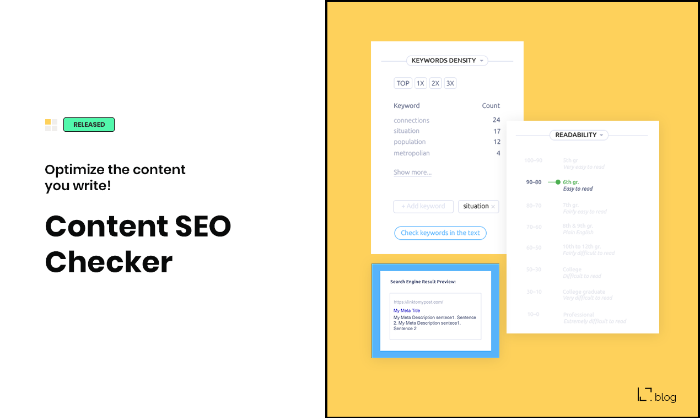 Keywords Analysis
See what keywords prevail and which are lacking in your blog post in order for search engines to rank you with these keywords.
Readability Test and Counts
Analyze your writing on the go to make it readable and engaging for the potential leads. Our tools will guide you along the way.
Plagiarism checker
Create only original content to avoid accidental similarities to someone else's articles to avoid search engine penalties and copyright infringement.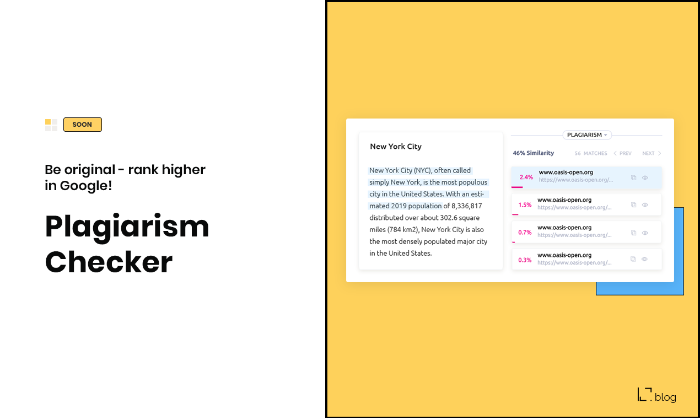 Lead Capture Banners & Subscription Forms
As LabiBlog blog serves first of all as a lead capture magnet, it is powered with the most effective tools like: banners, subscription form and pop up on visitor action.
Not just another Wordpress Blog Alternative - better!
As you can see LabiBlog is a solid Wordpress Alternative, Medium Alternative and Ghost Alternative that could take your content marketing department to the next level. And if you are a SaaS or Tech company founder you will benefit the most, as LabiBlog is very easy to manage and doesn't require a team of specialists to operate and promote it. Single founders can be as effective as huge marketing departments and single handedly attract sales ready prospects to their company website with amazing content created with and published on the LabiBlog blog platform.
Get our special deal now for all Product Hunters. Up to 50% discount.
1, 2, 3 and you are ready to go!